The Leogane Nursing School
FSIL was the first Bachelors of Science nursing school in Haiti. 
Family Health Ministries has supported the nursing school since its inception through lectures on women's health, involving nursing students in community health research, contributing to nursing student scholarships and hiring its graduates to work at the Carmelle Voltaire Women's Health Center.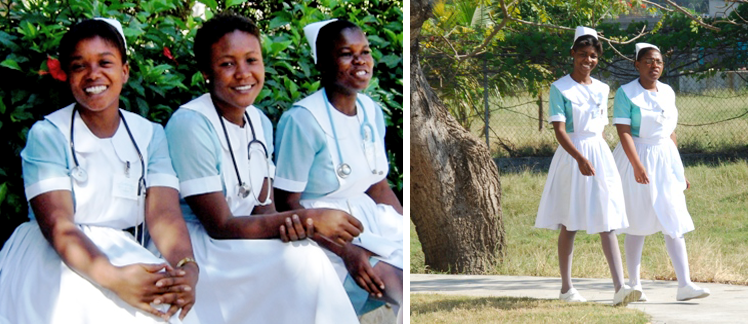 FSIL has been a pioneer in nursing education in Haiti as the first to offer Bachelor of Science nursing education and it graduated the first nurse practitioners in Haiti.  The mission of FHM and FSIL align to improve health care delivery in Leogane and across Haiti and FHM considers it an honor to partner with FSIL in Leogane.  Our founder, David Walmer, joined the board of directors for the Haiti Nursing Foundation in January of 2023 as a commitment of FHM to nursing education in Haiti.
If you want to support this effort, you can make a one-time donation to the scholarship fund or sponsor a student over a four-year course of study.  If you want to be more engaged you can join FHM's Friends of Nurses in Haiti Facebook group by sending an email to dkwalmer@familyhm.org.